Redlin Art Center's
2013 Calendar of Events
March
March 23 – 30, 2013 - Easter Eggstravaganza


Visit the Redlin Art Center during our Easter Eggstravaganza and pick an egg out of our Easter basket! Each egg holds a special surprise…from candy to a free print or a Gift Shop discount!
June
June 6, 2013 – Redlin Art Center's 16th Anniversary

The Redlin Art Center opened June 6, 1997. This year will mark our 16
th
anniversary! Come help us celebrate. More details yet to come.
July
July 5, 2013 - August 31st, 2013
Rescue Dog Art Exhibit by Artist, Paul Sansale




July 11, 2013 - Terry Redlin's Birthday Bash!



Terry Redlin was born on July 11, 1937. He will celebrate his 76th birthday this year! Join us for a special birthday party in his honor! More details yet to come.

July 27, 2013 - Langenfeld Ice Cream Social!
Terry Redlin married his high school sweetheart, Helene Langenfeld. Helene's family owned and operated Langenfeld's Ice Cream Company until the early 1960's. Come see a fantastic collection of ice cream memorabilia and enjoy some ice cream!


August

August 31, 2013 -- Guest Artist, Paul Sansale, On Location!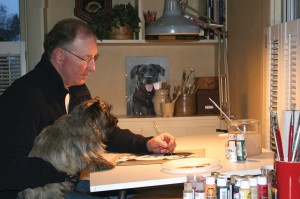 Come and meet artist Paul Sansale! A long-time friend of Terry Redlin's, Mr. Sansale has found his passion painting rescue dogs that become therapy dogs. While at the Redlin Art Center, Mr. Sansale will sign autographs and meet his fans.

September
September 7, 2013 – Buddy Walk

The Buddy Walk® was established in 1995 by the National Down Syndrome Society to celebrate Down Syndrome Awareness Month in October and to promote acceptance and inclusion of people with Down syndrome. Today, the Buddy Walk program is supported nationally by NDSS and organized at the local level by parent support groups, schools and other organizations and individuals.

The Buddy Walk is a one-mile walk in which anyone can participate without special training. It is an inspirational and educational event that celebrates the many abilities and accomplishments of people with Down syndrome. Whether you have Down syndrome, know someone who does, or just want to show your support, come and join
The KAMI Group's Buddy Walk of Watertown.
---
October
October 19, 2013 - Rooster Rush


South Dakota is known for its world class pheasant hunting! Join us as the season opens and we roll out the "orange" carpet for our hunting guests!
November
November 10 & 11, 2013 - Veterans Day Print Give Away



As a proud American, Terry Redlin has dedicated his life to honoring Veterans. He, like many Americans, has experienced the pride and then heartbreak of losing a loved one while serving in our Armed Forces. His personal story is detailed in his collection of seven paintings called
"An American Portrait"
. On Veterans Day, it has become a tradition to honor those Veterans visiting the Redlin Art Center with a small complimentary print.
Note: The complimentary print is available to all servicemen and servicewomen who are able to physically visit the Redlin Art Center and show a military identification card. The Redlin Art Center is not able to mail prints or give prints to family members of Veterans who are unable to visit.
December
December 7, 2013 – Christmas at the Redlin Art Center



Last year, the Redlin Art Center celebrated Christmas at the Redlin Art Center with sleigh rides, hot cocoa, classic holiday films and music! The day was filled with festivities. This year, join us for another spectacular lineup of activities that will get you into the holiday spirit! More details yet to come.
Redlin Art Center

Will Not Host

2013 Summer Concert Event





To all of Terry Redlin's fans and our wonderful supporters, the Redlin Art Center has decided not to host the summer concert event on August 3rd, 2013. It has been a great joy for us to reunite with all of you for the past nine years for the summer event. We have had tremendous support from sponsors, from the City of Watertown, and from hundreds of volunteers, but the time has come for us to redirect those resources into new events, exhibits, and enhancements to the Redlin Art Center.


Please keep in touch! We know the Redlin Event was an opportunity for many of you to gather with friends and family in Watertown. We hope you will continue to do so!
Terry Redlin Conservation Park
The 30 acres surrounding the Redlin Art Center have undergone a dramatic transformation. The grassy area has been excavated to create numerous waterways, earth has been molded and shaped into hills and valleys, and trees have been strategically placed. This is Terry Redlin's vision - many refer to the park as Redlin's living painting. With each carefully positioned stake, Redlin has defined the contour of the landscape just as he does each time his paintbrush touches canvas - only this time, we have been able to watch his creation develop.
Guests of the park are invited to stretch their legs, walk their pets, have a picnic, or simply enjoy nature. Corn feeders are positioned throughout the park for those who wish to feed our friendly geese!
With an "eye" that only a true artist has, Redlin has created his idea of a perfect accompaniment to his son's carefully designed building. The park, officially titled, "Terry Redlin Conservation Park", is meant to enhance the visits of the thousands of travelers that stop at the Redlin Art Center each year. With over one mile of walking trails, 8 bridges, 6 small gazebos, one large gazebo and the Redlin Pavilion, guests of the park are invited to stretch their legs, walk their pets, have a picnic, or simply enjoy nature.
It is Redlin's wish that the wetlands and waterways he has created and enhanced will be full of
wildlife. Wood duck houses and blue bird houses have been carefully positioned. There may even be opportunities to watch pheasant, grouse, and perhaps even an occasional turkey. The natural areas have been seeded with prairie grasses and wildflowers to provide cover and food for the animals that make the park their home.The walking trails wind throughout the different areas in the park from the formal groomed areas leading to the Pavilion to the natural areas that lead to the outskirts of the property. Redlin hopes that visitors will find the park a relaxing experience that will allow them to collect their thoughts and enjoy the great outdoors - that is, after all, what inspires Terry Redlin each and every day.
Call Toll-Free 1-877-TREDLIN for more information